You Don't Need to Miss Films That Missed Madison in 2016.
Click here or scroll down for today's reviews.
The 2017 Missed Madison Film Festival is a collaborative "virtual festival" from Four Star Video Cooperative, Madison Film Forum, and LakeFrontRow. Reviews with links to local and streaming resources will be posted daily between Monday, January 23 through Friday, January 27, 2017.
The Missed Madison Film Festival is a "virtual festival" without scheduled screenings. Instead, the reviews will guide readers to rent or stream a range of noteworthy or interesting films that simply never made it to the big screen in Madison.
Selections will include some titles that still might make it to local theaters, but should have arrived in 2016 if Madison had a stronger, broader theatrical film market. Toni Erdmann, for example, still might make it to Sundance Cinemas based on trailers and lobby publicity materials, but only if Sony Classics decides on a wide release (it currently screens at only five theaters nationwide).
Some titles will be films by known auteurs who simply don't play theatrically in Madison anymore (if they ever did). The last two feature films by Michel Gondry, for example, have not played in local theaters. We will look at his latest, Microbe and Gasoline.
Other titles will range from popular genre films to art cinema, and from alternative comedies to serious documentaries. The one common denominator is that we can't see these films in Madison unless we seek them out.
The Missed Madison Film Festival will help you do just that. Please seek the films out using local resources like Four Star Video Cooperative and the Madison Public Library, and look beyond the algorithm driven recommendations of your streaming services.
Update: 1/29/27: Capital Times critic Rob Thomas gave the Missed Madison Film Festival a nice shout out at his Madison Movie blog, at the top of his review of Antonio Campos's Christine which also missed Madison this year. Campos's film would make an interesting double bill with Robert Greene's Kate Plays Christine, which David Klein reviewed at LakeFrontRow on Thursday, January 26. Due to circumstances, we fell one short of our original goal of 20 reviews in five days, so we're happy that Rob reviewed one more film worthy of your attention to round things out.
For an overview of the Missed Madison Film Festival project, click here.
---
Reviews for Friday, January 27:

Keep scrolling down for reviews from earlier this week.
Reviews for Thursday, January 26: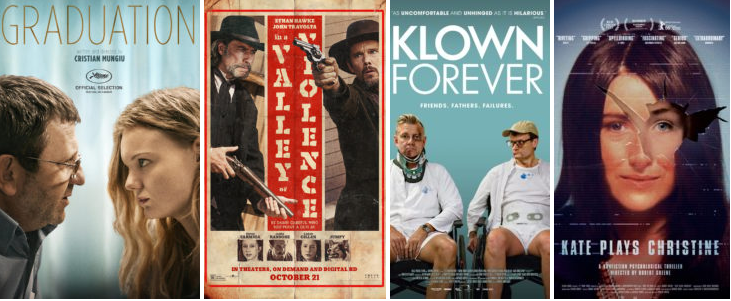 Reviews for Wednesday, January 25: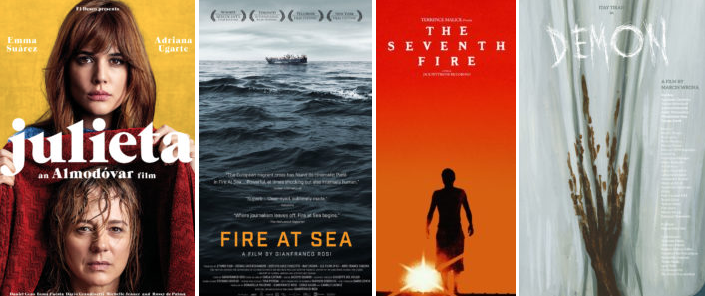 Reviews for Tuesday, January 24:

Reviews for Monday, January 23:

Check back to this page for daily updates and new reviews throughout the week.
Four Star Video Cooperative's Missed Madison Film Festival Display Case
On Monday, January 23, the fine crew at Four Star Video Cooperative (449 State Street) will reveal a display case featuring available Missed Madison Film Festival selections, as well as a range of titles that they also want to draw to your attention from 2016 (or earlier). Titles marked with an asterisk (*) will be reviewed during the Missed Madison Film Festival week.