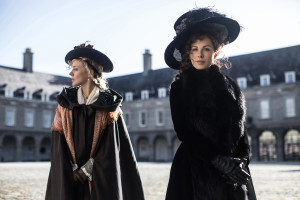 Festival Buzz: Part Two of Three
Film Guide print version available in this week's Isthmus.
Box Office Opens Saturday, March 19 at 12:00pm: Union South Box Office and wifilmfest.org/2016.
Madison Film Forum coverage of the 2016 Wisconsin Film Festival kicks off with our annual "Big Three" breakdowns of the schedule, which was released Thursday, March 17. 
Today: The Big Indies—American Narrative Features
For other entries in our 2016 Wisconsin Film Festival coverage, click on #wifilmfest in the navigation menu.
---
It was a little harder to prepare the Big Indies survey this year because I started with a list of titles and Festival categories, and had to figure out what was what. I was initially confused because all of the following titles are in the Festival's "New International Cinema" category. My understanding is that the American indies have been categorized that way for a few years now, but I hadn't noticed because I wasn't as dependent on the categories in previous years when I had more to go on than titles before the Film Guide came out.
I wonder if audiences might be better served by simply calling the category "New," since everything in the sense that the Festival is using the term is "international," and certainly everything is "cinema." As you go through the Film Guide (now available in Isthmus and online), let us know your thoughts on the matter in the comments below.
Whit Stillman fans are now used to waiting for his new features. It's been five years since Damsels in Distress (2011, with Greta Gerwig) and it was thirteen years between that and The Last Days of Disco (1998, with Kate Beckinsdale and Chloë Sevigny). But general audiences associate Stillman with his first two features from the 1990s, Metropolitan (1990) and Barcelona (1994), and their witty, if stylized, dialogue and performances. With Love & Friendship, Stillman broadens his range beyond New York social circles and moves to 18th century English drawing rooms with a loose adaptation of Jane Austen's novella, Lady Susan. Beckinsdale and Sevigny are back on board as a pair of deceitful friends, Lady Susan and Alicia Johnson, as they navigate their way through various social schemes. So far, critics have tended to describe the pairing of Stillman with Austen as inspired, so this should be an interesting hybrid of styles and sensibilities. Trade review: Variety.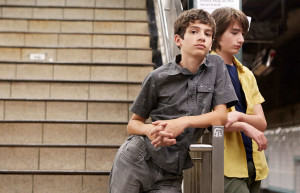 Ira Sachs has had a curious independent feature career. He won the 2005 Dramatic Grand Jury prize for his May-December relationship film, Forty Shades of Blue, but the award did not seem to have the same impact on his career as it did on the previous winner, Shane Carruth (Primer). With Love is Strange (2014), which focuses on an aging same-sex couple who finally get the opportunity to marry after 39 years together, Sachs had the opportunity to work with established stars (Alfred Molina, John Lithgow) and the film had a degree of crossover success. With Little Men, the most common adjectives critics have been using is "little" and "small"; Sachs once again focuses on relationships and characterization in this subtle drama about two boys who become friends in Brooklyn. Again Sachs has the opportunity to work with a name star, Greg Kinnear, but don't expect an overblown Hollywood sensibility with this one. Trade review: Variety.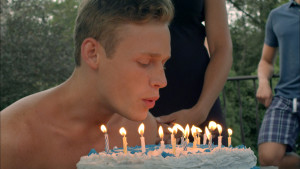 For the second year in a row, the Festival will feature an important independent filmmaker first introduced to Madison audiences by the Micro-Wave Cinema Series. Last year it was Nathan Silver (Exit Elena, Stinking Heaven). This year it is Chicago-based filmmaker Steven Cone, whose film Black Box played at Micro-Wave in 2014. Around that same time, Michael Phillips at the Chicago Tribune examined Cone's career to that point and suggested that Cone was the "most intriguing and accomplished" of the young filmmakers working in the city. Phillips also observes that Cone's work is "blessedly light on exposition and conventional narrative machinery" and he quotes Cone saying that Henry Gamble, the film Cone was working on at the time, would "no doubt frustrate the usual number of people. The basic plot involves two teenage boys having a sleepover on one of their 17th birthdays, which turns into a search for sexual identity. Cone describes it as "a new first film…more intimate, more provocative, and more expressive visually and emotionally" than his previous work. Trade review: Hollywood Reporter.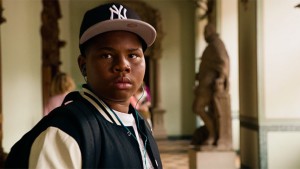 A great part of experiencing the Wisconsin Film Festival (or any festival) is being surprised by a film that you knew very little about going into the theater. In 2013 one of those highlights was Chad Hartigan's This is Martin Bonner (and Hartigan was present for the Q & A that year). Like many independent filmmakers, Hartigan clearly has a gift for the subtle, well-observed drama. This year we have the opportunity to see Hartigan's follow-up film, which has the intriguing premise of following a young African-American boy as his family moves to Heidelberg, Germany. Craig Robinson stars as the boy's father, but don't expect broad Hot Tub Time Machine laughs here; New York Magazine critic Bilge Ebiri suggests that "this understated, generous film quietly sneaks up on you." Critics have set aside special praise for newcomer Markees Christmas as Morris. Trade review: Variety.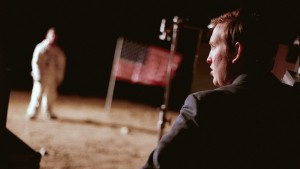 Like Ira Sachs mentioned above, Matt Johnson has also won a Grand Jury Prize for Best Narrative, for his 2013 feature, The Dirties. In that film, Johnson and Owen Wilson appear as filmmakers making a movie about high school bullying. With Operation Avalanche, they take that conceit a bit further with a fresh take on the found-footage genre. Here, they pose as the film crew that conspiracy theorists believe to have faked the Apollo 11 moon landing. In the spirit of Escape from Tomorrow (2013), which included unauthorized scenes in Disneyland, Johnson infiltrated locations at NASA posing as a documentary crew. The plot focuses on such issues as proving Stanley Kubrick is not a spy, and finding a Soviet mole who jeopardizes the conspiracy to fake the moon landing. The tension in the film comes not from whether or not we believe the found-footage conceit, but whether we can believe that Johnson and company can pull off such an ambitious project with such limited means. Trade review: Variety.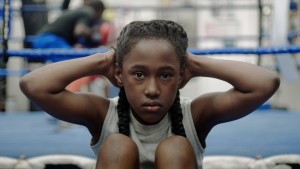 Just surveying the initial social media responses to this year's lineup, it is clear that there is significant interest in Anna Rose Holmer's feature directorial debut, which follows an 11-year-old girl Toni (Royalty Hightower) who joins a dance drill team at a local community center. Team members mysteriously begin to suffer a series of convulsive attacks and fainting spells—except for Toni. Holmer served as a producer on the documentary Ballet 422, which played at last year's Wisconsin Film Festival, and has several camera and technical credits on a range of narrative and documentary projects. The early critical consensus is that Holmer has pulled off something notable with The Fits, which began as a micro-budget program at the Venice Biennale institute. John Fink at The Film Stage concludes, "an exploration of movement, motion, liminality, childhood, and racial politics, The Fits is a fascinating psychological study." And as with Markees Christmas in Morris from America, Royalty Hightower is garnering critical notice for her work in The Fits. Trade review: Variety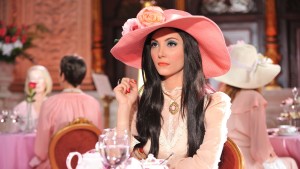 I've known about Anna Biller for years, but I've yet to catch up with her films. She had underground success with her feature Viva (2006), which won the Best of Fest award at the 2006 Boston Underground Film Festival, and also played at the Chicago and New York underground fests. She's known for her sexploitation sensibility, highly stylized art direction, and vividly saturated color schemes. As a CalArts grad with an MFA, however, Biller's take on the spectacle of cinema is influenced by feminist film theory (she cites Laura Mulvey's "Visual Pleasure and Narrative Cinema" as particularly influential). Viva is available for rent on demand at Vimeo (as is its trailer). With The Love Witch, Biller follows Elaine (Samantha Robinson), a young hip witch who makes spells and potions to seduce men, as a means to explore female fantasy and pathological narcissism.
This is Kerem Sanga's follow up to his teenage pregnancy comedy/drama, The Young Kielsowski, which received decidedly mixed reviews. First Girl I Loved seems to be falling into a similar critical pattern, with Dennis Harvey at Variety calling it a "watchable but middling drama," and Todd McCarthy at Hollywood Reporter concluding that "a naturalistic coming-out story sinks into extreme melodrama." So why include it in our Big Indie preview? Well, the indie lineup has some star players, but a shallow bench this year. And you never know, the critics could be wrong on this one. We report, you decide. Trade review: Hollywood Reporter.
We'll have more to say about the 2016 Wisconsin Film Festival repertory programming in the coming days (including a return to our ongoing discussion of "deep cut" programming). Meanwhile, it's worth noting that early Saturday Night Life staff writer Tom Schiller will appear in person at the festival to present a collection of his SNL shorts (the "Schiller's Reel" segment ran regularly between 1977-1980) and his hard-to-find (but not impossible, we will have a review soon) Nothing Lasts Forever (1984) starring Zach Galligan and a genuinely odd supporting cast including Mort Sahl and Larry "Bud" Melman (Calvert DeForest).