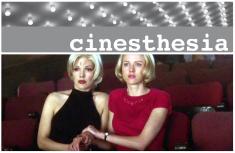 Presented on the 1st Thursday of every month by Jason Fuhrman, Cinesthesia shows noteworthy art films, neglected masterpieces, and obscure works by famous directors you will probably not see on a big screen elsewhere in Madison.
Screenings take place at the Central Branch of the Madison Public Library. The current Cinesthesia schedule can be found at the Madison Public Library website, or at the Cinesthesia Facebook event pages.
The Madison Film Forum is pleased to feature the program notes for Cinesthesia every month in advance of the screenings. You can also find upcoming screenings here.