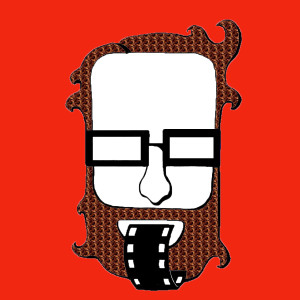 After his involvement with the original Madison Film Forum in the late 1990s, James Kreul was the first project assistant and programmer at the UW-Cinematheque. In 1999. he and WUD Film member Wendy Weger were the programmers for the inaugural ("Great") Wisconsin Film Festival. In subsequent years he worked with Festival Director Mary Carbine as a programmer of expermental films and the Wisconsin's Own competition. As a filmmaker, his film and video work was twice featured at the Madison Art Center's Wisconsin Triennial. He taught in the Film Studies department at the University of North Carolina Wilmington from 2005 to 2011. He currently writes freelance film articles for Isthmus, and starting Summer 2018 he will program the Rooftop Cinema series at the Madison Museum of Contemporary Art.
An avid cinephile who attends as many local film events as possible, Jason Fuhrman has lived in Madison for over eight years. For over four years he has curated the eclectic Cinesthesia series of classic and contemporary films presented monthly basis at the Madison's Central Library. Cinesthesia showcases culturally, historically, and aesthetically significant films, and explores the complex relationship between cinema and literature.
While studying psychology and comparative literature as an undergraduate at UW-Milwaukee, Jason happened upon a poster for a free 35mm screening of Luis Buñuel's final film, That Obscure Object of Desire (1977). It was a transcendent, life-changing experience that kindled his interest in cinema. Since then, he has remained committed to seeing films almost exclusively on the big screen. He enjoys watching a broad range of classic and contemporary movies, but he is particularly interested in transgressive cinema and films that challenge the boundaries of the Hollywood movie establishment. His favorite directors include Paul Thomas Anderson, Claire Denis, David Lynch, David Cronenberg, Stanley Kubrick, Michael Haneke, and Abbas Kiarostami.
Taylor Cherry studied film and psychology as an undergraduate at UW-Madison, and then competed a Master's Degree in Industrial Engineering. After graduation, she moved to Albuquerque, New Mexico where she worked in the film industry in various production offices and occasionally as an background actor. She now is a freelance writer while she and her husband await the arrival of her first child.
At her Taylor Cherry—Cinema blog she discusses aspects of a wide variety of films, usually whatever she feels like doing at the time. Her favorites include City Lights, Eraserhead, and Elephant. In addition, she is interested in studying cult films and their reception. She also has a laminated poster on her wall of 319 movies to watch.

A culture and film writer who also occasionally works on set in the art department, Emily Caulfield loves American cinema of the 1970s, French New Wave, 90s thrillers starring Michael Douglas, trash cinema, and refers to "Notes on Camp" like vegans read the Moosewood Cookbook. She enjoys the full range of highs and lows cinema has to offer, loves Showgirls and Before Night Falls and Charlie Kaufman. She is continually curious about spectatorship, auteurism, filmmaking in the second and third worlds, and how we define "documentary."
Edwanike finished her Ph.D. in Counseling Psychology at UW-Madison. She still remembers when she saw her first Spielberg film as a child and began her lifelong love affair with film. She is a huge fan of Paul Thomas Anderson, Philip Seymour Hoffman, and the Coen brothers. As a cinephile, she is obsessed with American New Wave (Cassevetes, Nichols, Lumet) and more extreme French films (Noe, Denis). She has never missed a Wisconsin Film Festival and plans to keep that streak going for as long as possible.
Jake Smith is an occasional film reviewer and blogger in Madison, and has lived in the area for 13 years. He owes his move to Madison to the UW, where he briefly pursued Film Studies at the graduate level.  Having watched–once upon a time–101 heist films in 101 days, he is in the midst of preparing a new blog tentatively called "211 in Progress" to showcase the subgenre of the heist: the highs, the lows, and everything he knows.  And if you're not careful, he'll talk to you about James Bond for hours on end.