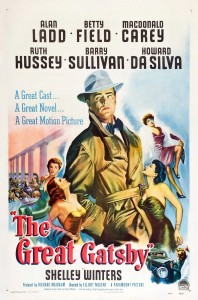 The Great Gatsby (Elliott Nugent, 1949, 92 min.)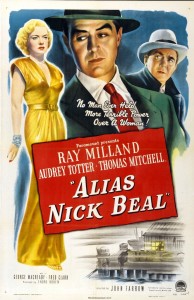 Alias Nick Beal (John Farrow, 1949, 93 min.)
"In every man, there's an imperfection.  A fatal weakness.  A seed of destruction."
This line, which opens Alias Nick Beal, is a quintessential expression of film noir.  It is equally applicable to The Great Gatsby, and you can catch both of these under-seen 1949 noir films this weekend, courtesy of the UW Cinematheque.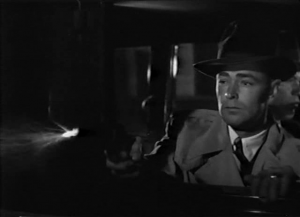 The second adaptation of the classic F. Scott Fitzgerald novel, The Great Gatsby sees writer/producer Richard Maibaum (screenwriter for the bulk of the James Bond series) and director Elliott Nugent make a very interesting choice in adapting Fitzgerald to the screen. Whereas the truth of Gatsby's past is more of a revelation in the novel, the filmmakers tell you right from the get-go how Jimmy Gatz made his way in the world—namely, bootlegging. The opening montage about the 20s—while intending to give more a sense of milieu than character—almost has the feel of a "rise to power" sequence in an early 1930s Warner Bros. gangster picture, for Gatsby (played here by Alan Ladd) makes his entrance in the movie not in tux and tails at a mansion bash, but in fedora and trenchcoat after having plugged a fella with a tommy gun. These opening "gang war" shots more firmly situate the movie as noir than a more conventionally literary drama or romance.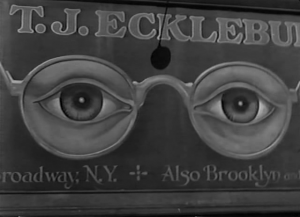 If you're looking for a completely faithful adaptation, this may not be your film. This version does a disservice to Nick Carraway, reducing his role almost solely to that of wet blanket, and the production values seem nowhere near as lavish as they might be. That said, the latter point lends the movie a more intimate focus on character, and while there are some lines and moments of performance that are clunky, I find far more interest in this version than the 1974 version, which always struck me as unbelievably mannered and stiff. Alan Ladd cuts a striking figure as Gatsby and exhibits his customarily cool persona. The more passionate aspects of Gatsby's character come across as a little wooden on occasion, but overall, Ladd's performance is solid. (Be sure to look for Shelley Winters in a scene-chewing early role as Myrtle Wilson.)
Alias Nick Beal has literary roots too, though not as direct as Gatsby. District Attorney Joseph Foster (Thomas Mitchell) is on the verge of putting away one of the city's biggest crooks, but he is missing a key piece of evidence that was destroyed and would give even his soul to get that evidence back. Enter the devilish Nick Beal (the wonderfully sinister Ray Milland), who appears almost out of thin air and offers to provide Foster with the evidence he needs, but at a price. In other words, think Faust Noir. Foster takes the deal, and we see what happens when that "seed of destruction" is planted.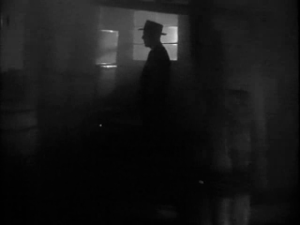 Alias Nick Beal plays as a far more conventional noir than Gatsby, especially stylistically. The chiaroscuro lighting one would expect is on display frequently in Beal—especially in the waterfront scenes—and the dialogue has more of a lilt and a snap. Jonathan Latimer turns in a satisfyingly tight script, and the performances are terrific all around.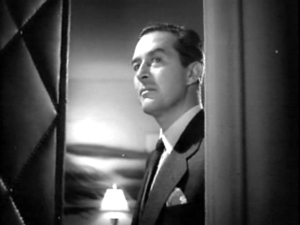 Milland alternately skulks and glides through his scenes with slow, steady evil. Mitchell plays the compromised Foster with all the rationalization and hesitation one would expect from someone whose rise to power was built on one lie and one deal. Even better, though, is Audrey Totter as Donna Allen, a woman handpicked by Beal to insinuate herself into Foster's life and ultimately destroy his marriage. We start out thinking she will be our conventional femme fatale, but her character proves more satisfyingly complex than we might expect.
I'll have more to say about Gatsby in a future post, and possibly Beal as well. For now, let me say that these films make a terrific double bill, and I can't encourage you enough to catch them on the big screen. They are both hard to see, playing only occasionally at venues/festivals like Noir City. Two classic films, both enjoyable, both free, both in 35mm—this is a deal that, thankfully, is not too good to be true.
For more Gatsby, look for the 1974 version (starring Robert Redford and Mia Farrow) and the 2013 version (with Leonardo Dicaprio and Carey Mulligan) below. And whether you are new to noir or want to revisit some classics, I've put together a small list of standards that all film noir fans should see. Next week, I'll have more of a "deep vault" list.
Nick Carraway, a young Midwesterner now living on Long Island, finds himself fascinated by the mysterious past and lavish lifestyle of his neighbor, the nouveau riche Jay Gatsby. He is drawn into Gatsby's circle, becoming a witness to obsession and tragedy.

---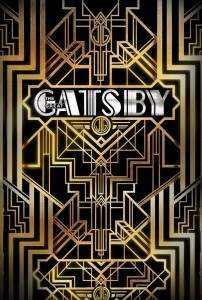 An adaptation of F. Scott Fitzgerald's Long Island-set novel, where Midwesterner Nick Carraway is lured into the lavish world of his neighbor, Jay Gatsby. Soon enough, however, Carraway will see through the cracks of Gatsby's nouveau riche existence, where obsession, madness, and tragedy await.

---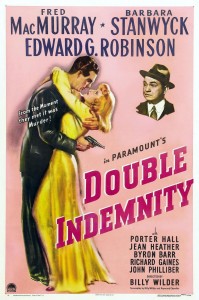 Unsuspecting Mr. Dietrichson becomes increasingly accident prone after his icily calculating wife encourages him to sign a double indemnity policy proposed by a smooth-talking insurance agent. Against a backdrop of distinctly California settings, the partners in crime plan the perfect murder to collect the insurance. Perfect until a claims manager gets a familiar feeling of foul play and pursues the matter relentlessly.

---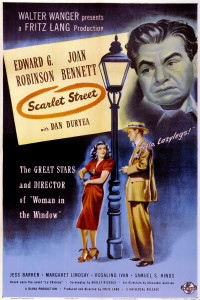 A man in mid-life crisis befriends a young woman after rescuing her from an attack. She believes he is rich and her boyfriend persuades her to con him out of his fortune.

---
Illicit lovers plot to kill the woman's older husband.

---
In this film noir classic, a revenge-seeking gangster (Dennis O'Keefe) is sent to prison after being framed for a crime he didn't commit. After seducing a beautiful young woman, he uses her to help him carry out his plot for vengeance, leading him to the crazy pyromaniac (Raymond Burr) who set him up.

---
The Naked City portrays the police investigation that follows the murder of a young model. A veteran cop is placed in charge of the case and he sets about, with the help of other beat cops and detectives, finding the girl's killer.

---