Quick Picks: Several acclaimed international films that missed Madison screens currently stream on Netflix and other resources.
If you follow our Facebook page you probably saw our link to "The Best Foreign-Language Films of 2015, According to the Criticwire Network," via Indiewire. As 2015 comes to an end, we'll have more to say about the list and the issues it raises for Madison's exhibition market. Meanwhile, it's worth noting that several titles on the list that never had a full theatrical (one week) engagement in town are currently available on various streaming services, including Netflix, Amazon Prime, Fandor, and others.
While Criticwire's methodology is open to scrutiny, their list still provides a useful survey of well-received films with theatrical distribution in 2015. A few things are worth noting about these 38 films (and forgive us in advance for any memory lapses or mistakes).
Six of the 38 were only screened at the Wisconsin Film Festival. An additional 3 titles that played the Festival returned for at least one campus screening. From this list, only Phoenix played the Festival and returned for a theatrical engagement.
A total of 24 out of 38 (or 63 percent) of the films had/will have at least one screening in town, which sounds pretty good on the surface. But 10 of those 24 were screened only once. Distributors don't sustain themselves on one-off non-theatrical engagements.
Four of those 10 one-offs will take place in the next two weeks: Horse Money at WUD Film this Thursday; The Wonders at Spotlight Cinema; Breathe, Amour Fou (and other repeats from the list) at WUD Film Marquee Film Festival next week. Support these efforts if you can.
Only 4 of the 38 (or 11 percent) had/will have a week-long theatrical engagement in town. Clearly commercial exhibitors do not see a strong market for these films Madison. And they're probably right, based on observations of attendance at one-off screenings with admission fees that don't have the momentum of ongoing free series with ongoing publicity.
One of those theatrical engagements begins next week: Labyrinth of Lies at Sundance. If you want to see these films on the big screen in Madison, you have to make it worthwhile for distributors and exhibitors to bring them.
Please share your thoughts (and any corrections on the numbers) in the comments below. We'll return to this topic in the coming weeks.
Meanwhile, below we have preserved the Criticwire rankings (repeating numbers for ties in their list). First we note in what capacity the films have played on the big screen in Madison. Then we provide links to subscription streaming services (Netflix, Amazon Prime, and Fandor). For additional rental-on-demand options, follow the GoWatchIt links. We will attempt to update links but be aware that films are generally available for a limited time on subscription services. And as always, remember that Four Star Video Cooperative and the Madison Public Library remain reliable resources for many of these films.
Note: Thanks to feedback from several sources, some of the numbers have and Madison screenings have been updated and corrected since the original posting. –J.K.
---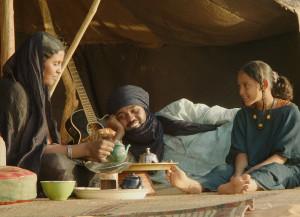 1. Timbuktu | Abderrahmane Sissako
WFF screenings
Netflix | Amazon Prime | Fandor | Four Star | Library | GoWatchIt
1. Wild Tales | Damián Szifrón
Sundance Screening Room (one week), WUD Film Presents
Netflix | Amazon Prime | Fandor | Four Star | Library | GoWatchIt
3. The Tribe | Myroslav Slaboshpytsky
No Madison theatrical / campus screenings
Netflix | Amazon Prime | Fandor | Four Star | Library | GoWatchIt
4. Phoenix | Christian Petzold
WFF screenings, Sundance Screening Room (one week), Sundance extended run, WUD screenings on November 20 & 21
Netflix | Amazon Prime | Fandor | Four Star | Library | GoWatchIt
4. A Pigeon Sat on a Branch Reflecting on Existence | Roy Andersson
WFF Screenings
Netflix | Amazon Prime | Fandor | Four Star | Library | GoWatchIt
6. Eden | Mia Hansen-Løve
One Spotlight Cinema (MMoCA) screening
Netflix | Amazon Prime | Fandor | Four Star | Library | GoWatchIt
7. The Assassin | Hou Hsiao-hsien
One Spotlight Cinema (MMoCA) screening
Netflix | Amazon Prime | Fandor | Four Star | Library | GoWatchIt
8. Gett: The Trial of Viviane Amsalem | Ronit & Shlomi Elkabetz
Sundance Screening Room (one week)
Netflix | Amazon Prime | Fandor | Four Star | Library | GoWatchIt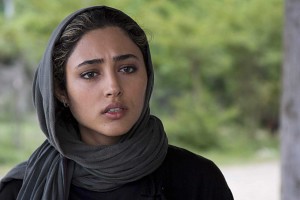 9. About Elly | Asghar Farhadi
One UW Cinematheque screening
Netflix | Amazon Prime | Fandor | Four Star | Library | GoWatchIt
10. Blind | Eskil Vogt
No Madison theatrical or campus screenings
Netflix | Amazon Prime | Fandor | Four Star | Library | GoWatchIt
11. Horse Money | Pedro Costa
One WUD Film screening (Thursday, November 5)
Netflix | Amazon Prime | Fandor | Four Star | Library | GoWatchIt
12. Hard to Be a God | Aleksei German
No Madison theatrical or campus screenings
Netflix | Amazon Prime | Fandor | Four Star | Library | GoWatchIt
13. Güeros | Alonso Ruizpalacios
WFF screenings, one WUD Marquee Festival screening (Saturday, November 14)
Netflix | Amazon Prime | Fandor | Four Star | Library | GoWatchIt
13. Taxi | Jafar Panahi
One Spotlight Cinema (MMoCA) screening, one WUD Marquee Festival screening (Friday, November 13)
Netflix | Amazon Prime | Fandor | Four Star | Library | GoWatchIt
15. Breathe | Mélanie Laurent
One WUD Marquee Festival screening (Saturday, November 14)
Netflix | Amazon Prime | Fandor | Four Star | Library | GoWatchIt
15. The Second Mother | Anna Muylaert
WFF screenings, WUD Marquee Festival screening (Saturday, November 14)
Netflix | Amazon Prime | Fandor | Four Star | Library | GoWatchIt
15. Victoria | Sebastian Schipper
No Madison theatrical or campus screenings
Netflix | Amazon Prime | Fandor | Four Star | Library | GoWatchIt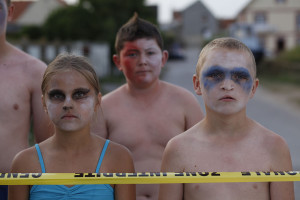 18. Li'l Quinquin | Bruno Dumont
No Madison theatrical or campus screenings
Netflix | Amazon Prime | Fandor | Four Star | Library | GoWatchIt
19. Mommy | Xavier Dolan
No Madison theatrical or campus screenings, Madison Film Forum review
Netflix | Amazon Prime | Fandor | Four Star | Library | GoWatchIt
20. The Duke of Burgundy | Peter Strickland
One WUD Reel Love LBGT Fest screening
Netflix | Amazon Prime | Fandor | Four Star | Library | GoWatchIt
21. Girlhood | Céline Sciamma
WFF screenings, WUD Film Presents screenings
Netflix | Amazon Prime | Fandor | Four Star | Library | GoWatchIt
22. Jauja | Lisandro Alonso
One UW Cinematheque screening, Madison Film Forum review
Netflix | Amazon Prime | Fandor | Four Star | Library | GoWatchIt
23. Tom at the Farm | Xavier Dolan
No Madison theatrical or campus screenings
Netflix | Amazon Prime | Fandor | Four Star | Library | GoWatchIt
24. Beloved Sisters | Dominik Graf
WFF screenings
Netflix | Amazon Prime | Fandor | Four Star | Library | GoWatchIt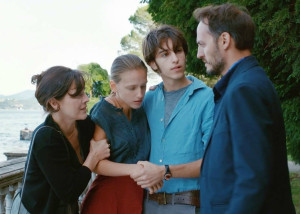 25. La Sapienza | Eugène Green
WFF screenings, link to James Kreul's Isthmus review
Netflix | Amazon Prime | Fandor | Four Star | Library | GoWatchIt
25. The Wonders | Alice Rohrwacher
One Spotlight Cinema (MMoCA) screening (Wednesday, November 11)
Netflix | Amazon Prime | Fandor | Four Star | Library | GoWatchIt
27. Amour Fou | Jessica Hausner
One WUD Marquee Festival screening (Sunday, November 15)
Netflix | Amazon Prime | Fandor | Four Star | Library | GoWatchIt
28. Human Capital | Paolo Virzi
No Madison theatrical or campus screenings
Netflix | Amazon Prime | Fandor | Four Star | Library | GoWatchIt
28. The Kindergarten Teacher | Nadav Lapid
No Madison theatrical or campus screenings
VUDU | GoWatchIt
28. Stations of the Cross | Dietrich Brüggemann
WFF screenings
Netflix | Amazon Prime | Fandor | Four Star | Library | GoWatchIt
28. Tu dors Nicole | Stéphane Lafleur
WFF screenings, one WUD Marquee Festival screening (Sunday, November 15)
Netflix | Amazon Prime | Fandor | Four Star | Library | GoWatchIt
32. A Wolf at the Door | Fernando Coimbra
No Madison theatrical or campus screenings
Netflix | Amazon Prime | Fandor | Four Star | Library | GoWatchIt
33. 10,000 KM (a.k.a. Long Distance) | Carlos Marques-Marcet
No Madison theatrical or campus screenings
Netflix | Amazon Prime | Fandor | Four Star | Library | GoWatchIt
34. 1001 Grams | Bent Hamer
No Madison theatrical or campus screenings
Netflix | Amazon Prime | Fandor | Four Star | Library | GoWatchIt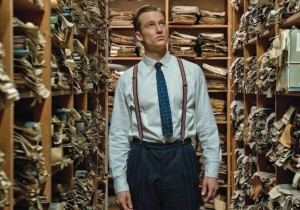 34. Labyrinth of Lies | Giulio Ricciarelli
Sundance Screening room (one week) starting Friday, November 13
Netflix | Amazon Prime | Fandor | Four Star | Library | GoWatchIt
34. The New Girlfriend | François Ozon
No Madison theatrical or campus screenings
Netflix | Amazon Prime | Fandor | Four Star | Library | GoWatchIt
34. The Princess of France | Matías Piñeiro
No Madison theatrical or campus screenings
VUDU | GoWatchIt
34. When Evening Falls on Bucharest, or Metabolism | Corneliu Porumboiu
WFF screenings
Netflix | Amazon Prime | Fandor | Four Star | Library | GoWatchIt