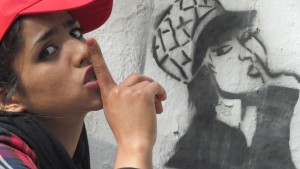 Festival Buzz: Part Three of Three
Film Guide print version available in this week's Isthmus.
Box Office Opens Saturday, March 19 at 12:00pm: Union South Box Office and wifilmfest.org/2016
Madison Film Forum coverage of the 2016 Wisconsin Film Festival kicks off with our annual "Big Three" breakdowns of the schedule, which was released Thursday, March 17. 
Today: The Big Docs—Non-Fiction Features
For other entries in our 2016 Wisconsin Film Festival coverage, click on #wifilmfest in the navigation menu.
---
Edwanike Harbour and James Kreul survey advance buzz for twelve documentaries playing at the 2016 Wisconsin Film Festival, with topics including the internet, modern living, justice, and culture clashes.
Winner of both the Grand Jury Award and the Audience Award for documentary film at the Sundance Film Festival, Sonita seems to be a pretty safe bet for those looking for an uplifting portrait in the context of a cross-cultural experience. Sonita is an 18-year-old Afghan refugee living in Tehran who establishes herself as a rap artist. Cultures clash, including the culture of documentary ethics as the filmmaker Ghaemmaghami has to decide to what degree she will intervene in Sonita's life during the filming process. Trade review: Hollywood Reporter
Werner Herzog has already cemented his place in the upper echelons of documentarian history. His melancholy narration and signature style give even his most absurdist topics a sort of gravity that few other documentarians can touch. In an ever connected world, is it possible that social media and the devices we use to keep us together may slowly be rendering human contact obsolete? Herzog interviews scientists, computer industry leaders, and computer subculture participants to try to answer this question. This film examines AI and the rise of the machines as we close the boundaries on our humanity. Trade review: Hollywood Reporter.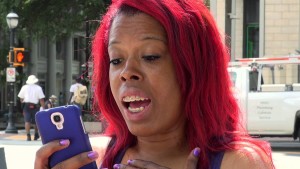 This documentary explores an average woman's dream come true via internet fame.. New Orleans own Princess Shaw, like thousands of other Americans, used various social media platforms to try and cultivate an audience for her attempt at songwriting. A complete stranger on the other side of the world stumbles across her videos and takes her on a wild ride that she could never imagine. For every 10,000 keyboard cats, a story like this pops up and really makes you appreciate the utility of social media and its power to transform the human condition.
Albert Maysles passed away a little over a year ago. He and his brother David are best known for Gimme Shelter (1970), the infamous Rolling Stones at Altamont concert film, and Grey Gardens (1976), a glimpse into the life of two women and their underlying mental health issues. In Albert's final project, he and a team of collaborators including Lynn True explore the Empire Builder, America's longest passenger train that connects Seattle to Chicago. The train can always be seen as the great equalizer of modern day transportation. In addition to providing a window on the landscape that the Empire Builder transverses daily, Maysles and crew interview the passengers, many of whom are experiencing a transition beyond the train ride. Trade review: Variety.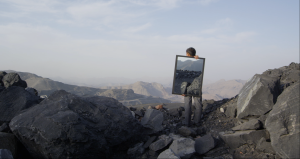 On the heels of In Transit comes Behemoth. A lot can be said of China and its rising middle class. This documentary explores the brutal conditions under which Chines coal miners work excavating minerals and razing the landscape. Close ups focus on the lines and every iota of dirt on the workers' faces. Each shot is painstakingly crafted by Liang. We have seen a rapid outsourcing of most of our manufacturing to the sleeping giant. Behemoth shows us the disconnect between aspiration and reality of China's empty ghost cities that litter the countryside. Trade review: Hollywood Reporter.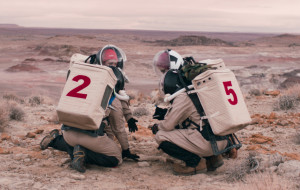 Above and Below bills itself as a visionary trip to another side of life. That is an accurate statement f there ever was one. Steiner structures the film in three segments that follow a couple who live in subterranean Las Vegas; a man who is roughing it in a solar powered bunker in the wilderness; and a woman who lives in a colony in Utah that has patterned life on what they believe it could be like on Mars. You can't make this stuff up, people. You also can't unplug and get much more isolated then this. Anton Bitel at Sight and Sound calls the film "a beautifully poetic portrait of survival in extremis. Trade review: Variety.
David Farrier, a journalist in New Zealand, stumbles across a Facebook page promoting a competitive tickling event in Los Angeles. This is what happens when you go down the rabbit hole folks. When he reaches out for an interview, the PR firm promoting the event responds in a litigious manner. To say much more would spoil the documentary. Let's just say you will leave less than tickled after viewing this film. Variety calls it "an alarming cautionary tale."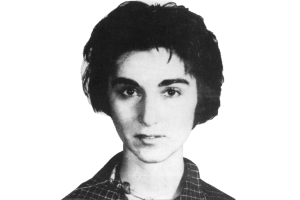 Any student of psychology is well aware of the Bystander Effect: a phenomenon in which people are much less likely to intervene in a situation if there are multiple people present. One of the more infamous examples of this is the 1964 Kitty Genovese murder in New York City where 38 people allegedly heard her cries for help while she was stabbed, but no one came to her aid. Themes of guilt and redemption are prevalent as her brother uncovers some more painful truths about that fateful night. Trade review: Variety.
Keeping with the thematic integrity of justice, The Fear of 13 looks at the life of a Pennsylvania man who advocated for his own execution after 20 years on death row. The film examines the distinction between what we know to be true versus what we are convinced cannot be true. In the shadow of Netflix's super-hyped Making a Murderer, this will be another conversation-starting look at our criminal justice system. But the format of the documentary, utilizing the accused man as the sole interviewee and presenting images that suggest what comes into his mind as he is talking, is also drawing commentary from critics. Tom Birchenough at The Arts Desk suggesting that "at times it may have you pondering whether it fits any traditional 'documentary' category. Interview with Sington: Variety.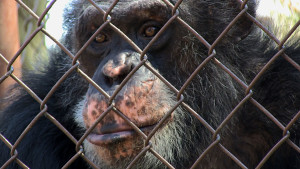 Pennebaker (Don't Look Back, 1965) long time collaborator Hegedus (The War Room, 1993) undertake yet another ambitious project. Attorney Steve Wise has tried for the past three decades to use the concept of rights and personhood to defend animals. Chimpanzees as well as other animals who have been used in zoos and for entertaining humans have been able to be moved to sanctuaries after years of captivity. It may sound bizarre, but there isn't a lot of ambiguity here. Unlocking the Cage gives us a look into the mind of a man who knows how to extend these principles for all living creatures. Trade review: Variety.
Update: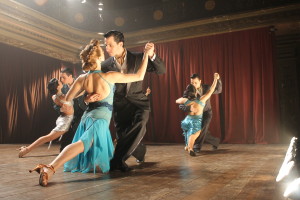 We visited the lines at the Union South box office just before tickets went on sale, and one title that frequently came up in conversations was My Love, Don't Cross the River. It was not surprising to see the Festival tweet saying that the advance tickets for the April 18 My Love screening sold out quickly (remaining tickets will be sold on the 18th, and advance tickets are still available as of this writing for the Friday, April 15 show). The film is a portrait of a couple who have been together for 75 years, and it celebrates the love that they still clearly share. For an interesting counterpoint, you might consider German Kral's Our Last Tango, a portrait of a once famous dancing couple, Maria Nieves Rego and Juan Carlos Copes, who kept dancing together even after they were divorced and barely speaking to each other. But, of course, he eventually left her professionally as well, moving on to younger dancers. Kral interviews the couple, now in their 80s, and younger dancers recreate their history with the tango, that most passionate dance.